Heat Exchanger FEA with Thermal Loads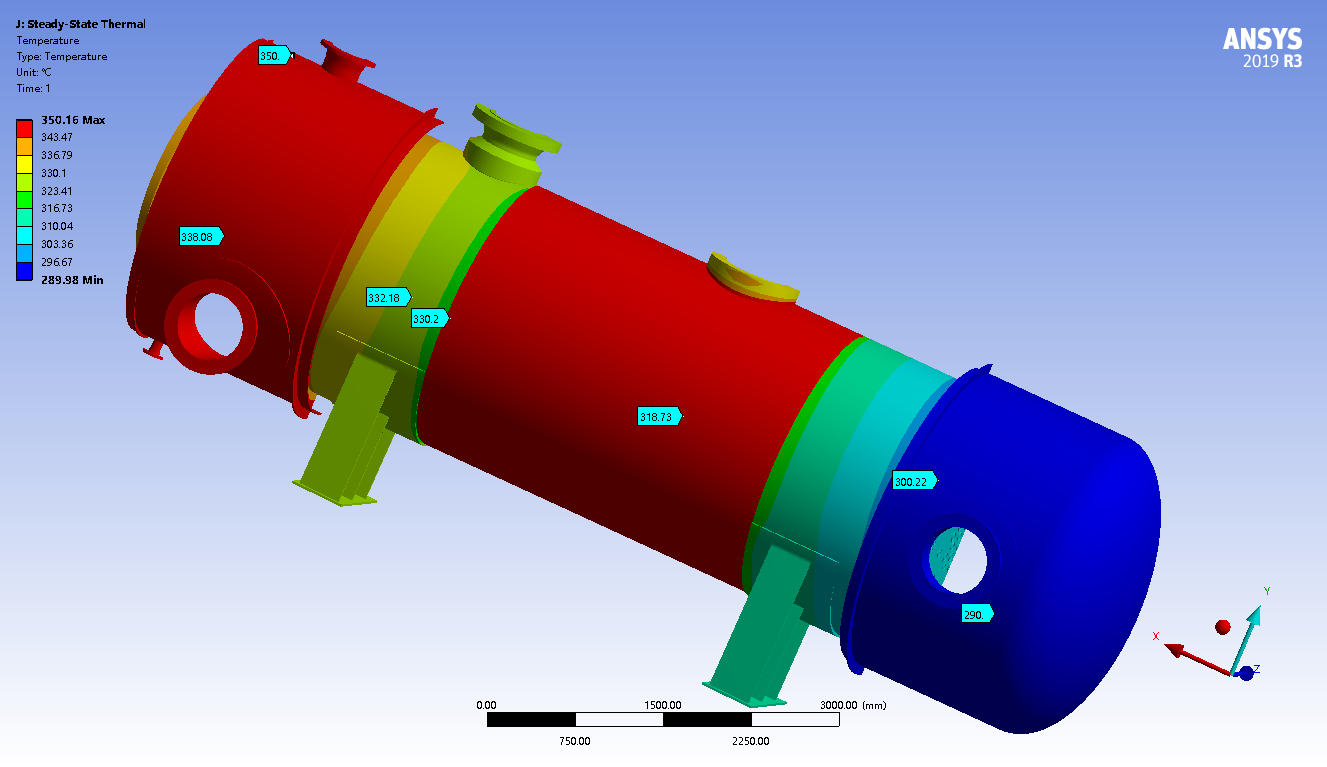 ASME UHX VIII-1 and 2 rules cover the design of tubesheets, tubes and the shell next to the tubesheet. The rules cover multiple failure modes and provide considerable insight into the safety of the complete exchanger allowing design optimization. But the UHX rules are limited to designs with uniform hole patterns that cover the complete tubesheet. What if the hole pattern is not uniform, or in the case of this sample, the holes are not a uniform size?
Burst testing is an economical way to validate inexpensive products. However burst testing provides more conservative pressure rating than code calculations and it may be unreasonable to use to validate costly or large heat exchangers. Burst testing provides a failure mechanism and a pressure rating but does not provide deep insight into the safety of the whole object in areas that did not fail. Burst testing highlights the weakest area, it does not help optimize the whole design.
Finite Element Analysis (FEA) can be used to obtain the insight into safety as provided by the UHX code rules but for geometries not calculable by the UHX rules. The deflection plots provide an in depth understanding of how the exchanger deforms in response to the thermal and pressure loads. The stress plots show how well the exchanger can handle the loads and deflections; information is provided that allows design optimization. As an added bonus, the FEA provides stress levels for permissible cycle life evaluation.